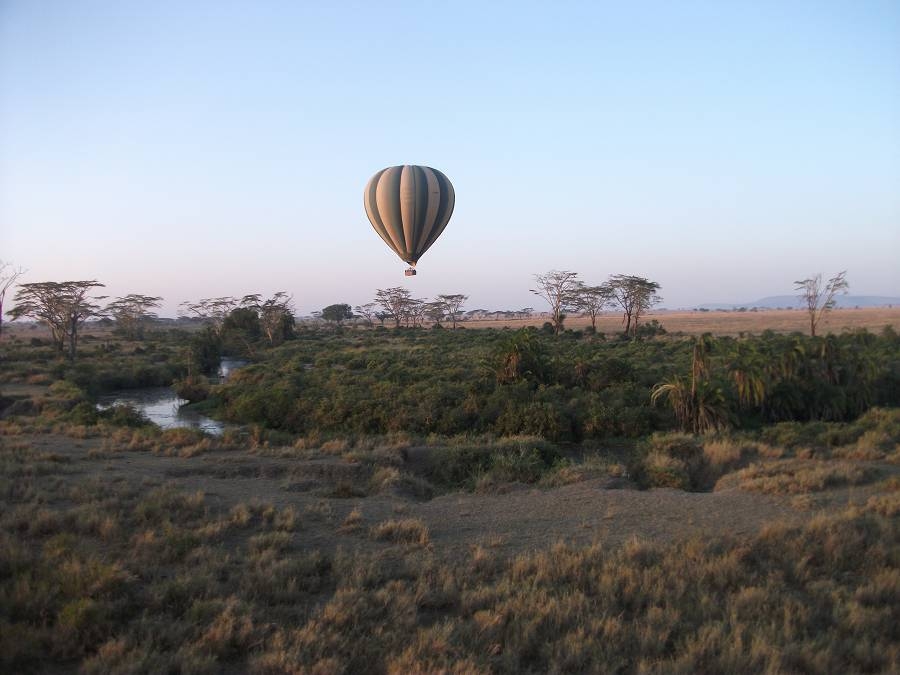 Lauren and Gaby following Hemingway's Footsteps
Our colleagues, Lauren and Gaby, recently followed in Hemingway's footsteps and visited Tanzania as well as the island paradise, Zanzibar.
Tanzania – pristine natural surroundings and national parks, incredible animal sightings – a true adventure in the heart of the African continent! Our colleagues visited the world-famous Serengeti National Park, teeming with wildlife and a world heritage Site, Tarangire National Park with its bountiful elephant herds and bird varieties, as well as the spectacular Ngorongoro Crater.
Lauren and Gaby's absolute highlight in Tanzania: hot-air ballooning over the Serengeti!
Zanzibar – 'Spice Island' lies within the Indian Ocean and is the perfect way to round off and relax after your mainland Safari experience. A diversity of aromas – cinnamon, pepper, vanilla, cloves, as well as palm plantations, exceptional diving, contemporary hotel-resorts and endless beaches, await you on the island!
Lauren and Gaby's highlight in Zanzibar: an activity-filled Safari Blue adventure! Sail, snorkel, swim, sunbathe and explore the crystal-clear waters of pristine Menai Bay! A beach-barbeque with tantalizing fresh seafood and shellfish round off the day! What more could one wish for!